JENNIFER HIGGINS: MEANT TO MAKE WINE
Considering how much time she spent around wineries as a child, it's no wonder Jennifer Higgins went on to become a renowned winemaker with Lambert Bridge Winery here in Healdsburg. Jennifer remembers how her mom and dad would quiz her on varietals and how she would wow them with her palate and knowledge. She also recalls one visit to Sebastiani in Sonoma when her father handed her a glass of wine to sample and the top of her head didn't even crest above the mahogany tasting bar.
"My folks weren't in the business, but they were enthusiastic consumers who loved sharing their passion for wine," says the Sonoma County native. "Even going back to when I was little, most of my memories involve wine in one way or another."
Years later, when Jennifer was planning to apply her biochemistry degree toward medical school, a part-time tasting room job with Zelma Long at Simi Winery inspired her to change careers forever. Over the course of the decade that followed, Jennifer worked with Long and several other legendary winemakers who served as mentors, including Jill Davis and David Ramey. Jennifer became the head winemaker at Lancaster Estate and moved over to Lambert Bridge in 2010. She's been making wine for the high-end Dry Creek Valley winery ever since.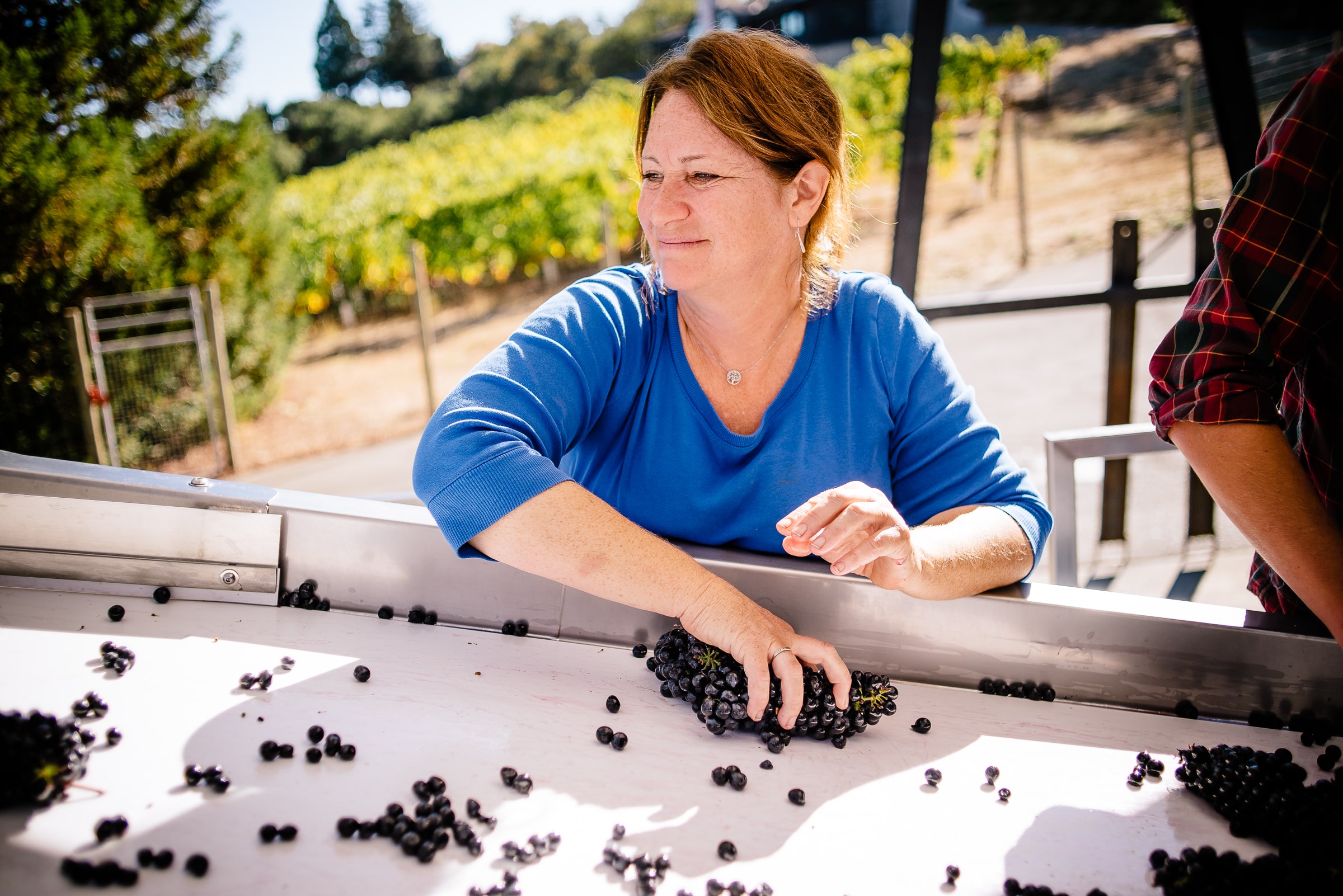 Today, Jennifer describes her style as "power through elegance." Though she makes single-vineyard designated wines, she also blends wines from various vineyards and sites. Here, she says, is where the real craftsmanship behind winemaking shines through.
"With blending, one plus one can equal three or four," she says. "You never know how two wines will interact with each other and there's a magical thing that happens when it's right."
Because she works for a small-production, direct-to-consumer family owned winery, Jennifer says she can enjoy the freedom and support to do what she wants to do. Another benefit: regular interactions with customers who aren't afraid to tell her what they think of a vintage. For this reason, you're just as likely to find Jennifer in the tasting room as you are to find her in the winery. It's where she's always been meant to be.
As for the winery, Lambert Bridge reopened to the public May 31 and has been welcoming guests to its exquisite gardens for outdoor tastings since then. Reservations are required.