LIVE THE POOLSIDE LIFESTYLE
Unwind on the pool deck with your favorite beverage, then spend the evening taking cooking classes, or wining and dining with a local winemaker and private guest chef. The well-appointed living room and kitchen opens seamlessly to the pool deck, providing homeowners with an ideal gathering place for receptions, reunions, and more.
FLEXIBLE DEMO KITCHEN
The Poolhouse features a spacious demo kitchen, along with dining and lounging areas with ample seating. The space can be effortlessly transformed from hosting private culinary events to business meetings — and all other sorts of gatherings.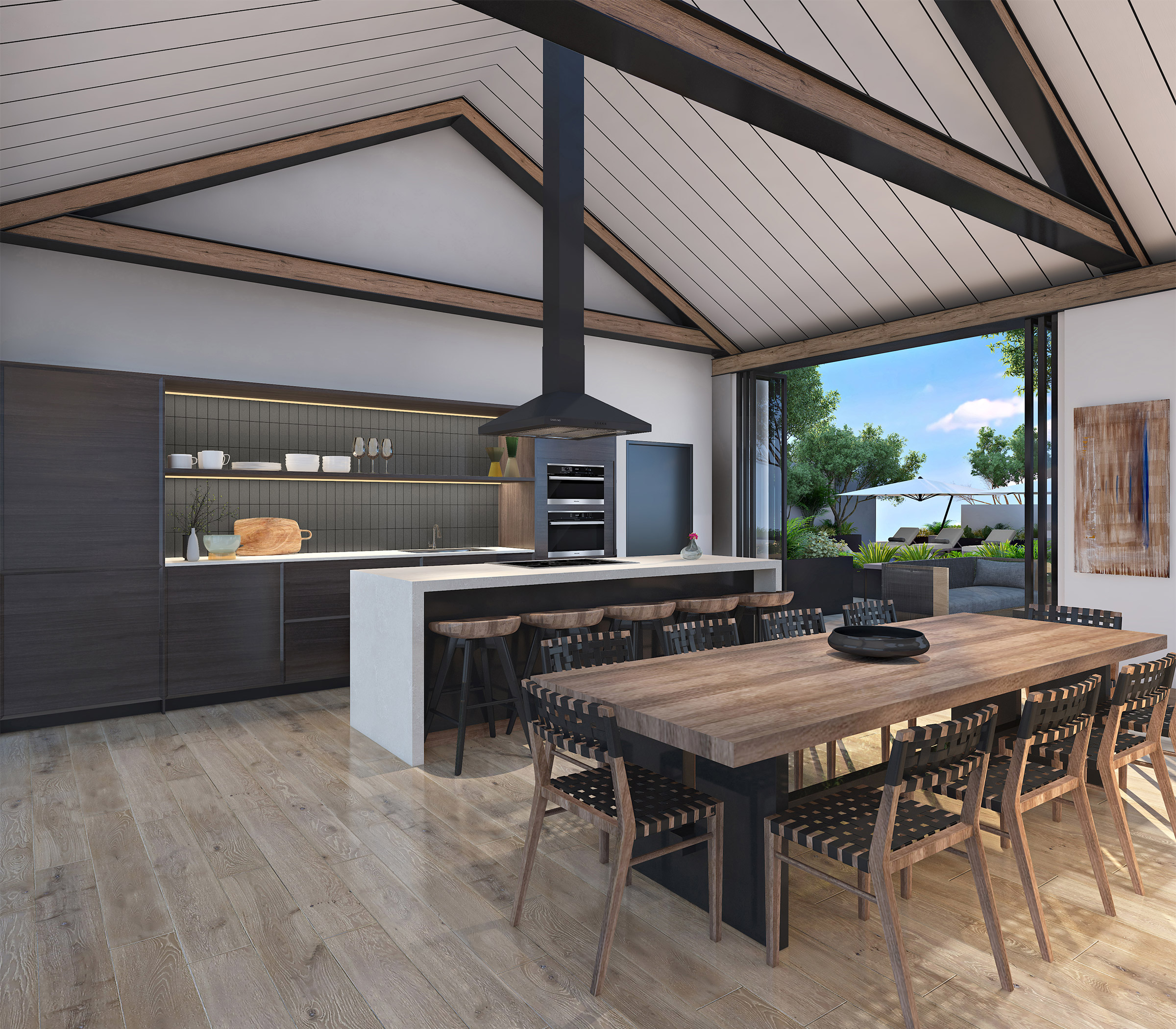 FITNESS AND MOVEMENT
The state-of-the-art Fitness Center and Movement Studio offers residents the most progressive strength, functional, and cardio equipment, featuring connected interfaces that allow for live sessions, online classes, and data tracking. A balanced approach to fitness includes challenging HIIT, boot camp, and spin classes, as well as gentler offerings such as mat Pilates, stretching, and indoor or pool deck yoga.