Just after the start of the new decade, Mill District was the backdrop for another epic long-distance bicycle ride with former pro cyclist Ted King.
The ride, held January 11, was an invitation-only jaunt into the hills of western Sonoma County. King co-hosted it with Miguel Crawford, who founded the beloved Grasshopper Adventure Series of races more than 20 years ago. King's wife, Laura, who is also a professional cyclist, participated as well, even though she is very pregnant.
All told, the ride covered about 80 miles of rolling countryside and steep hills between Healdsburg and the Pacific Coast. A group of 38 riders left Mill District at 9 a.m. and returned around 2 p.m. Basically, the pace was fast and furious.
Thankfully, Michelin-starred Chef Matthew Accarrino kept the crew well-fueled. Accarrino was on hand to serve gluten-free waffles and bananas in the morning. After the ride—which Accarrino did, too—he cooked up an elaborate lunch comprising salad with kale from the Mill District garden, Wagyu beef meatballs in fresh marinara sauce, and focaccia in our Mugnaini pizza oven, which is based on the north side of Healdsburg. Riders toasted their accomplishments with beer from Bear Republic, our local brewery.
Photographer Kim Carroll went along with the group to capture some shots of the adventure. For King's insights on where to eat when riding in Sonoma County, check out this recent article that appeared in the January 19 edition of the San Francisco Chronicle.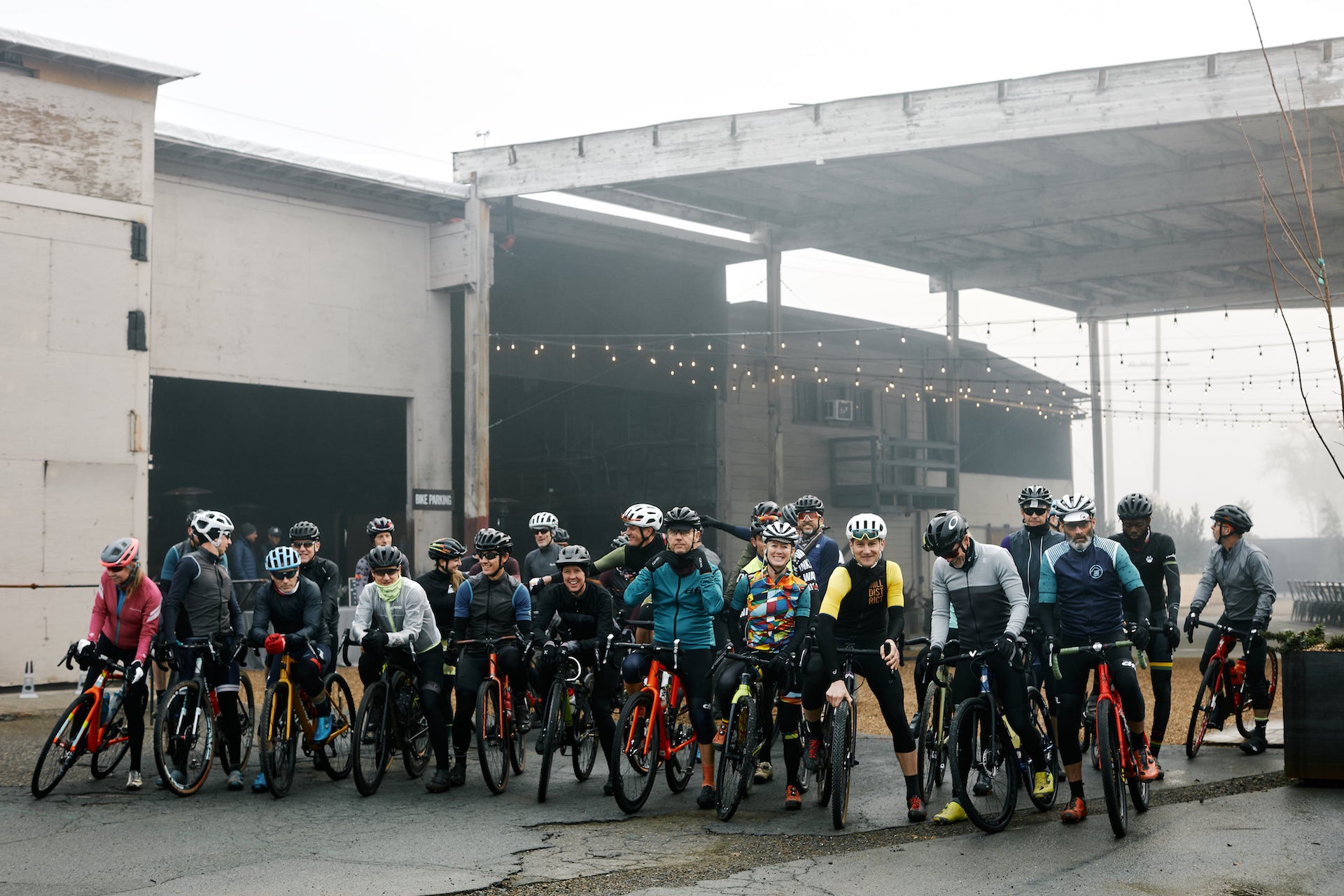 *Photo by Kim Carroll