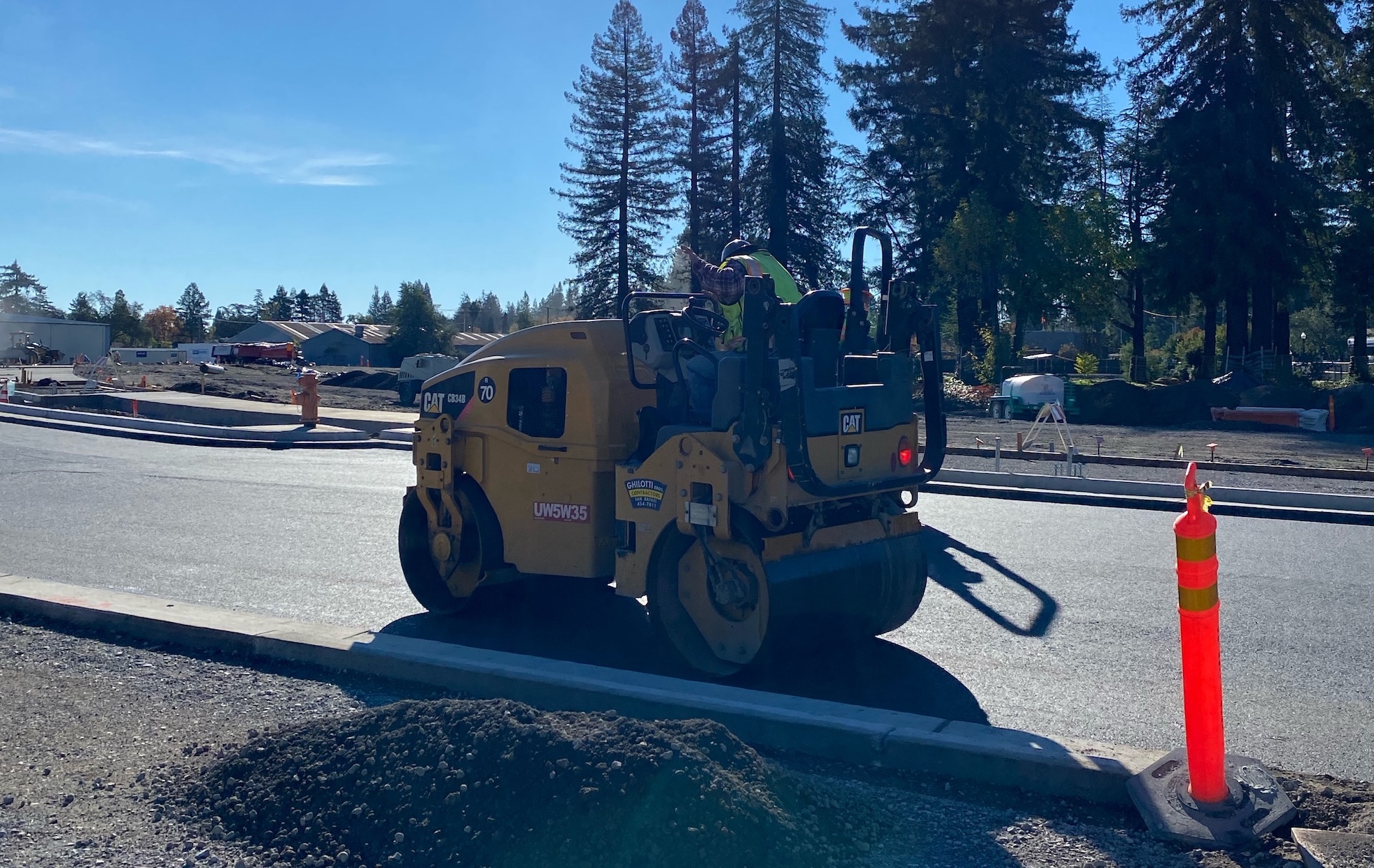 For the last few months at Mill District, crews have been working to get roadways and sidewalks completed. The push to complete this work has two main benefits: It reduces risk of muddy water entering the storm drain system (creeks), and it provides construction vehicles with all weather access to future work zones.
As many Healdsburg residents can attest, paved roads snaking around Mill District also have serious curb appeal—just knowing the roads are finished sparks a great deal of excitement among those who are eagerly anticipating the day when the 10-acre neighborhood is humming with everyday life.
While roads should be finished by Thanksgiving, sidewalks may not be done until Mid-December, according to Senior Construction Manager Gregg Jennings. "It's great to see things coming to life," Jennings said. "Our streets will look like every street in town."
Additional progress is being made on the southern end of the neighborhood at The Exchange. There, crews have started framing—a process that industry insiders refer to as "going vertical."
This action is a harbinger of things to come elsewhere on the Mill District site. After the holidays, crews will begin construction on Mill Districts first phase of residential buildings surrounding the park—the homes we're calling Canopy. In 2022 we'll also begin prepping other portions of Mill District for construction, which will include razing all other existing buildings on site.