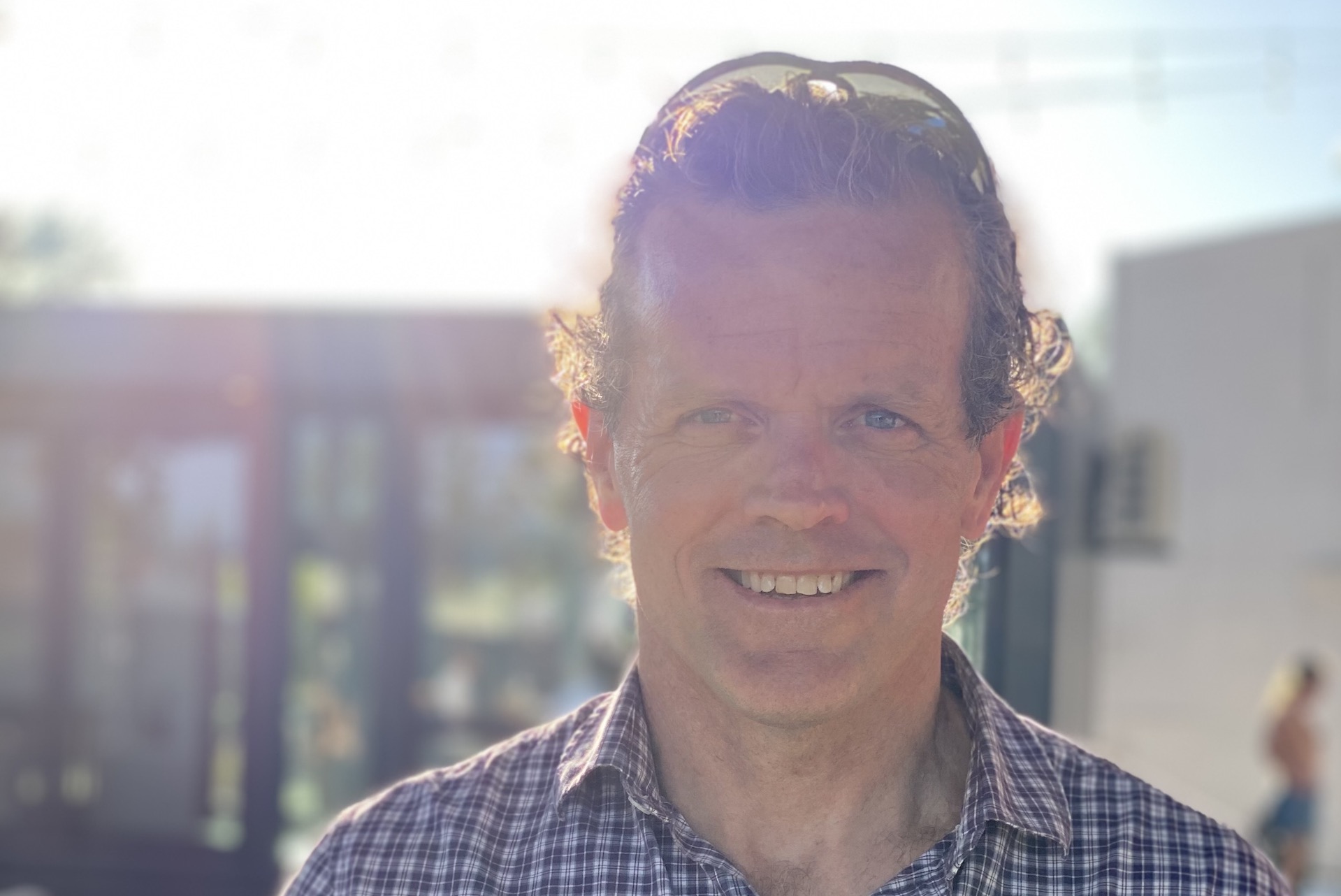 If you've driven by the Mill District neighborhood in recent weeks, you've probably noticed that we're underway with the infrastructure along Healdsburg Avenue. There are still cones redirecting traffic in front of Mill District, but the good news is that we expect the main thoroughfare through town to be all spruced up again soon.
Crews from our construction partner Ghilotti Bros, Inc. (GBI), have been working to connect water, sewer and power lines for the Mill District neighborhood to the City's main lines. GBI has also installed new curbs and gutters, as well as new streetlights along Healdsburg Ave. Before the fall colors arrive, there will be a new sidewalk on the east side of Healdsburg Avenue, too. "It's all coming together," said Jim Hall, director of design and construction.
Mill District has brought on a new face to oversee the next phases of the construction: Gregg Jennings. Jennings will serve as senior construction manager, and will help Hall manage day-to-day progress on overall goals. Already, we're loving his work ethic and no-nonsense vibe. "My job is to keep things moving as the project progresses," Jennings said.
Jennings comes to Mill District after seven years of working in the same role for the Sonoma-Marin Area Rail Transit, or SMART. In that role, Jennings helped put together a package to rebuild 42 miles of track and 55 bridges, including one movable bridge. Jennings also has worked as a designer with BKF Engineers out of Santa Rosa. Early in his career, he was in the Navy and served on a nuclear submarine. Jennings is a long-time resident of Sonoma County with institutional knowledge on how to get things done. And we couldn't be happier to welcome him to the team!