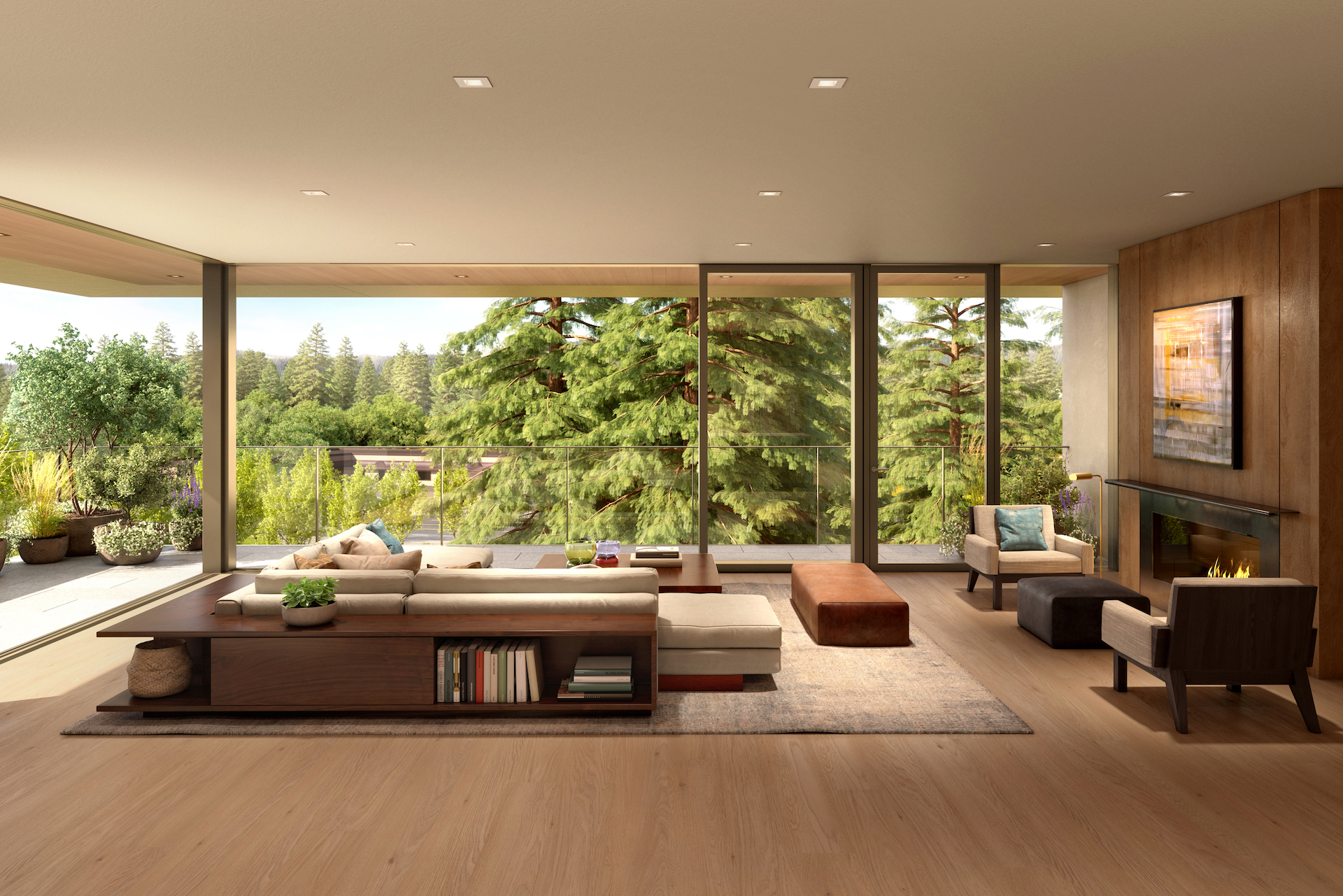 As we put the finishing touches on the design of the first residences at Mill District, we're very much focused on what life in one of our homes will feel like for our buyers. In short, our homes will live generously, inspiring varied and fulfilling days.
For starters, life will revolve around the neighborhood of Mill District and downtown Healdsburg. Our community will be lush with gardens, steps from downtown, and diverse with a hotel, businesses and residences alike. Mill District will be as much about lifestyle as it will be a place to live. Our Sales Director Mike Brennan is fond of saying we're creating an urban oasis unlike anything else in wine country.
Our homes will live large with high floor-to-ceiling windows that let in sunlight all day long. For homeowners, the result will be a varied existence, one where the lines are blurred between inside and outdoor living. Inside, raw luxury will be on full display. We've worked with design partner Olson Kundig to incorporate wood and warmth into the interior design. Cabinets and surfaces have organic finishes. Kitchen counters and backsplashes feature rock and stone. Our residences revolve around natural materials that fit with our region, creating a comfortable and relaxed environment.
Our kitchens will be chef inspired, and representative of the importance of food and wine in this part of the country. Our bedrooms will live like guest suites. And we have built offices or work stations into every design, so all our homes will offer places to work, think and create peacefully and privately.
Mill District will be a place that inspires residents and their guests to be active. Mill District Velo will sponsor regular bicycle rides around the county. Our proximity to downtown means residents can walk or ride everywhere. It also means you can park once and not move your car until you're ready to leave town.
As you know, our guiding light for Mill District from day one has been to create a 10-acre garden with giant redwood trees, pocket orchards, fern gardens, and more. It's the perfect combination of luxury living and outdoor adventure. Which pretty much sums up Mill District as a whole.