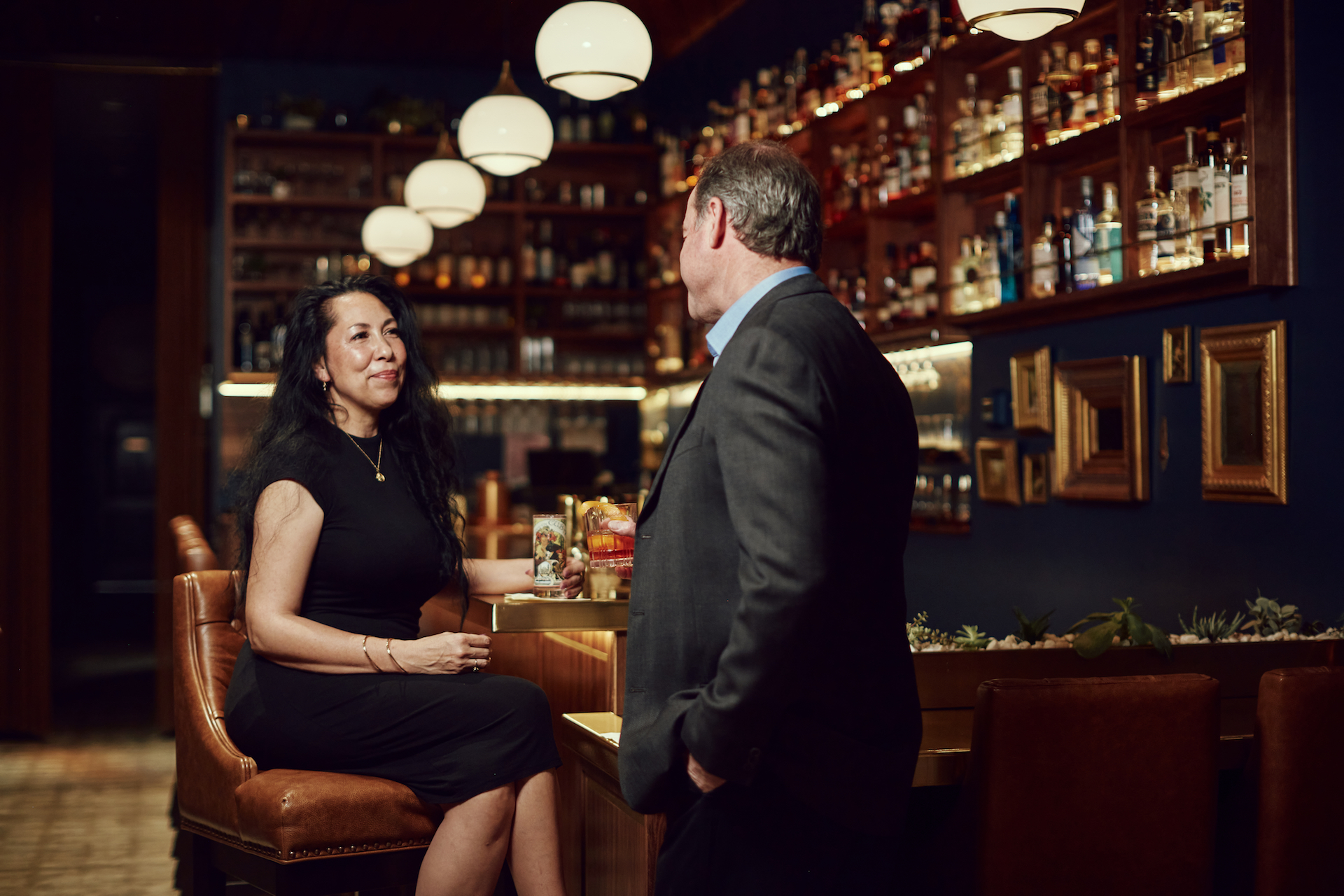 Wine, food, and an abundant sense of community make the holiday season special in and around Healdsburg. There are a host of events and activities throughout northern Sonoma County all month long. Here are some of the happenings about which we and our loved ones are most excited.
Foodies from near and far are buzzing about Tuesday night pop-ups from Sangsan Healdsburg. These now-weekly dinners at the Lioco Wine Co., tasting room on the Healdsburg Plaza feature delicious specials from Chefs Ploypailin "Ploy" Sakornsin and Jeremy Kuo, both alumni of the Michelin-starred SingleThread. Meals are dine-in only and designed to pair with Lioco wines; popular dishes have included grilled turmeric chicken, pork satay skewers, and deep-fried omelet. Seatings are available every 30 minutes between 5-7 p.m., and reservations are recommended. (If you miss the meals this month, Ploy said they'll be back in early 2022.)
Say, "Hello," to high-end wine and art items at Ciao Bruto, Healdsburg's newest luxury mercantile. The shop, located next to Idlewild Wines on Plaza Street, was hosting a series of soft opening events before Christmas, and was expecting to open for good following the holiday season. Owner Moey Nelson has curated an extensive lineup of specialty products such as barware kits, candles, glassware, small travel items, textiles, and more. If the items don't provide enough inspiration on their own, enjoy Idlewild wines poured by winemaker Sam Bilbro, who also happens to be Nelson's partner.
New Year's Eve is a few days away, and the celebration at Coyote Sonoma is back and sure to be better than ever before. This year's shindig will be headlined by AQUA NETT, an 80s party rock band that has been performing for more than 10 years and in that time has supported national acts such as Slash, Night Ranger, Thin Lizzy, and Y&T. The event kicks off December 31 at 9:30 p.m. and includes food and wine throughout the night. The venue has ample space for dancing. AQUA NETT was expected to play through midnight and usher in 2022 on stage. For tickets and information, click here.
Art gets up close and personal at ÆRENA this month through one-of-a-kind private meetups with some of the artists who show their work at the Downtown Healdsburg gallery. The promotion, dubbed "In Their Own Words" pairs guests with artists for a tour of the property and insight into the inspiration, process, and story behind the work. These experiences last one hour and include catered snacks and wine. Participating artists include James Armstrong, John Karl Claes, Doug Smith, and Victoria Veedell. The cost: $175 per person with a maximum of up to six guests. Call the gallery for availability and scheduling: 707.603.8787
Photo Credit: Kim Carroll