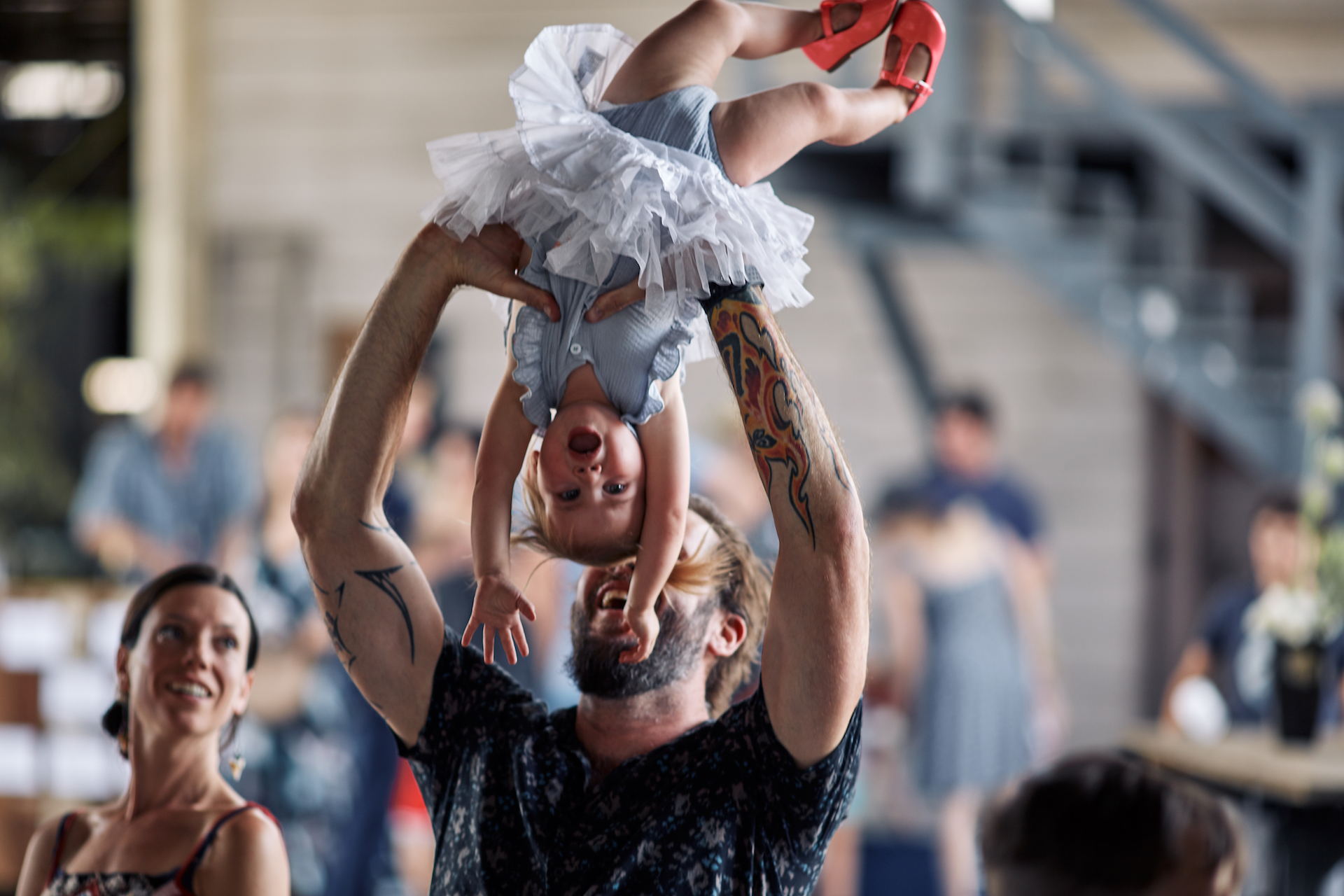 Big changes are underway at the Mill District site: At some point in the next year, we will be demolishing what we lovingly refer to as the Mill District Gathering Space – the last standing shed buildings of this almost century old lumber mill.
This is a bittersweet moment –  while it represents progress on the timeline of development, it also signifies the end of an era that saw us welcome thousands of guests in the name of community, collaboration, philanthropy, and fun. Director of Marketing Josie Carroll said the area will always be filled with great memories.
"From bike rides to community fundraisers, meetings to happy hours, so many wonderful things have happened there in the few years since we've had possession of the site" she said. "While our gathering space will morph into something else, we take comfort in knowing that Mill District will remain a home for community and giving."
Specifically, the gathering space has hosted dozens and dozens of events over the last four years. It has served as the home of Mill District Velo, and was the backdrop for many community get-togethers. Some of these shindigs include:
• #ThisIsHealdsburg
• Roving Venue Art Installation
• Healdsburg Chamber of Commerce Business After Hours
• Healdsburg Chamber of Commerce Board Retreat
• Healdsburg Jazz Festival Board Retreat
• Costeaux Bakery Management Meeting
• Big Boules of Dry Creek Valley
• Giro Vigneti – Rotary Century Ride
• Healdsburg Design Dialogues
• InGamba
• Grasshopper Sweetwater Ride
• CampoVelo Ride
• Upwardly Global Board Retreat
• WDCV Annual Membership Meeting
Two of the most notable events occurred earlier this year—the Healdsburg Jazz Festival, and the Healthcare Foundation of Northern Sonoma County annual gala.
The latter event raised nearly $500,000, which exceeded Executive Director Kim Bender's expectations.
"Mill District provided an iconic, uniquely Healdsburg backdrop for our early evening outdoor event," she said. "It worked beautifully for our guests to mix and mingle, grab a bite at three different food stations, sit in small groups on the couches, dance to Latin jazz, and enjoy the warm breeze."
Change is inevitable, particularly as a neighborhood is born. Mill District will create a new gathering space for the community as the site for our new neighborhood continues to evolve.