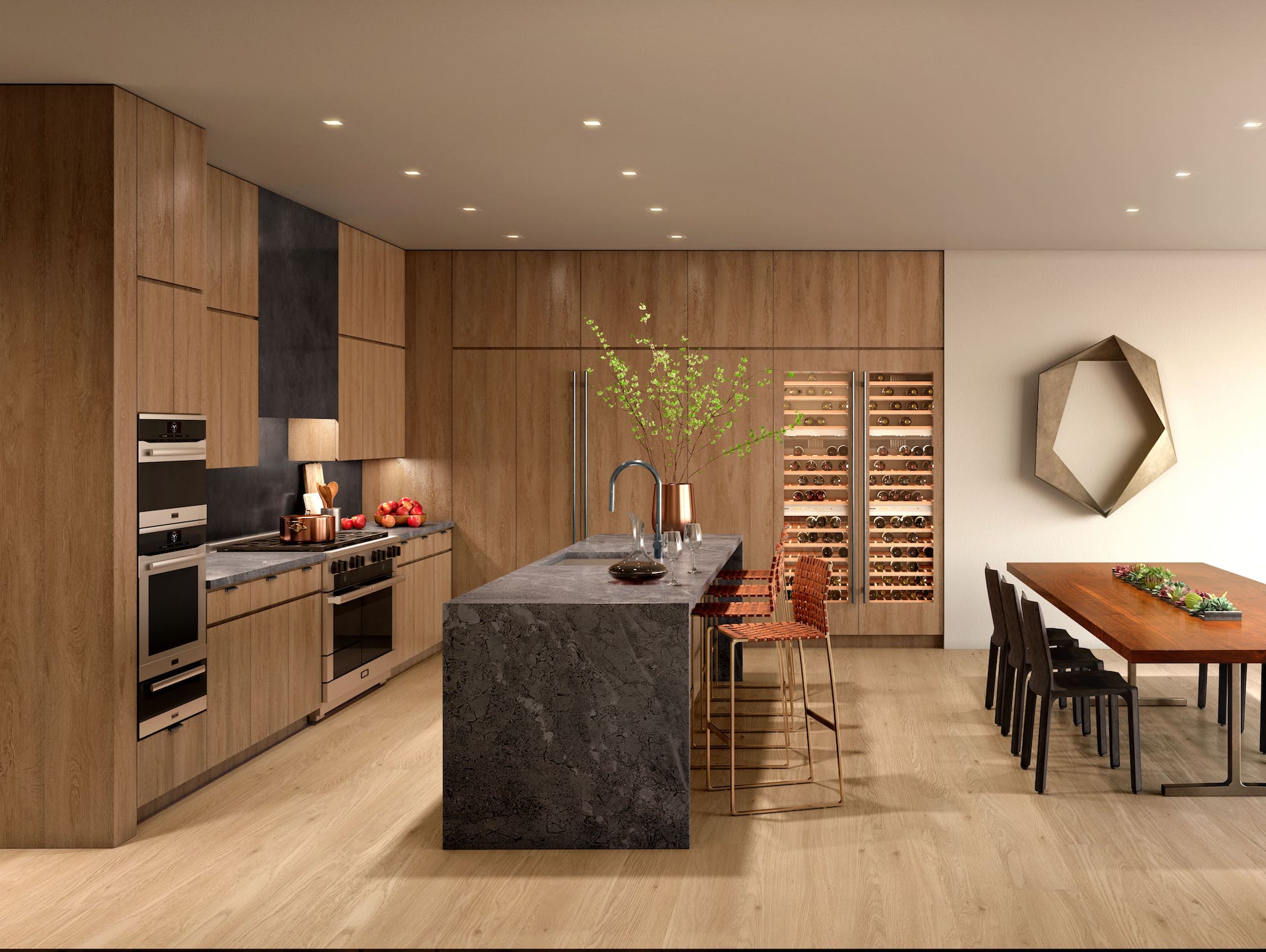 Mill District will have many beautiful residences as it evolves over the next few years. We're particularly excited about a category of homes at Canopy we're calling the Flats.
The descriptor here has a double meaning. First, all these homes live on a single level, meaning they have no stairs and are therefore flat. Second, of course, is homage to the word that many Europeans use to describe their homes in the city—they refer to these residences simply as "flats."
The Flats at Canopy range in configuration from studios to three bedrooms and they all will be fabulous places to call home.
"We're proud to have so many different options in terms of size and configuration," said Mike Brennan, director of sales. "Whichever one of the Flats someone owns, that person is going to own a home with the same incredible design, comfort, amenities, and views that have come to characterize what Mill District is all about."
The studios are about 500 square feet in size and include a great room living concept that seamlessly open to the outside. They are the perfect pied-a-terre for homeowners from the city seeking weekend getaways in the heart of Wine Country. These homes also are perfect place for Healdsburg residents who want their own pied-a-terre downtown or seek a luxurious suite for out-of-town guests.
Our spacious one-bedroom Flats range in size from 800 to 920 square feet. Generous living and entertaining spaces that open to patios and terraces and primary bedrooms with spa like ensuites. These homes are perfect for homeowners who wish to downsize into downtown Healdsburg and to have the freedom of no home maintenance for a 'lock and leave' lifestyle.
For those who want a little more space Mill District boasts two other types of one-bedroom 'plus' homes—we call them Garden and Overlook Flats.
These homes include spacious kitchen and entertaining areas, a full-size primary bedroom with spa like ensuites, an additional bathroom or bathroom and half as well as a separated space we like to call a "flex" room. Homeowners can use the extra room for any number of purposes only limited to their imagination: as an office, a media room, as a yoga room, art studio or guest room or something else. Square footage for these flats ranges from 1,300 to 1,700. Each also boast ample outdoor space—either on a patio or a terrace.
Finally, there are our two- and three-bedroom homes. These very spacious Flats measure anywhere from 1,800 to 2,500 square feet and include lots of rooms for guests and family with large entertaining areas, seamless indoor-outdoor living, generous secondary bedrooms and in home offices. Floor to ceiling windows allow for substantial natural light.
In short, these residences live like regular standalone family homes.
All owners of Canopy at Mill District Mill District homeowners will have private access to the Pool House (information coming soon!) and will be connected to our concierge services to optimize their wine country experiences. Mill District homeowners also benefit from landscaping and maintenance service, and from walking-distance proximity to the most exciting destination in all of Wine Country.
Add these options to our Garden Homes and the Penthouses that comprise Canopy, and Mill District have a plethora of possibilities for luxury. We're excited to welcome you to your new life.