The year 2019 was a huge one for Mill District—our biggest yet. As we celebrate the milestones of the past 12 months, we look forward to the first quarter of 2020 and all we've yet to accomplish. To put it simply, we're just getting started.
Still, it's always fun around this time of year to look back on the accomplishments of the previous year, so we caught up with our Director of Development Eric Chan to do just that. Chan, who has been involved with our 10-acre Mill District project in downtown Healdsburg since the very beginning, boiled down his list to three key points.
First on Chan's list: Getting project approval from the city in April. Chan described this moment as the culmination of more than three years of planning and prepping. "Seeing the support we got from the community was a huge accomplishment," he said.
No 2: Demolition of most of the old Nu-Forest buildings on site, which took place over the course of a few weeks in the fall. "With all the buildings up, you couldn't really see how big the site is," Chan said. "When they came down, you can really start to visualize how this project is going to transform the entrance to town. This is just one stop on a long journey that will result in a new neighborhood for Healdsburg when all is complete."
The third and final milestone Chan cited was the design approval of the affordable housing portion of the project, which came in June.
Looking forward, Chan said the biggest moment in the next few months will be breaking ground on the infrastructure, which should happen by spring and run through the summer. He noted there will be "heavy machinery" working the job site, which will be exciting to see. Other highlights will be design review on the first phase of residential units, which he expects to happen in February; and construction of those units, which should begin sometime in the summer.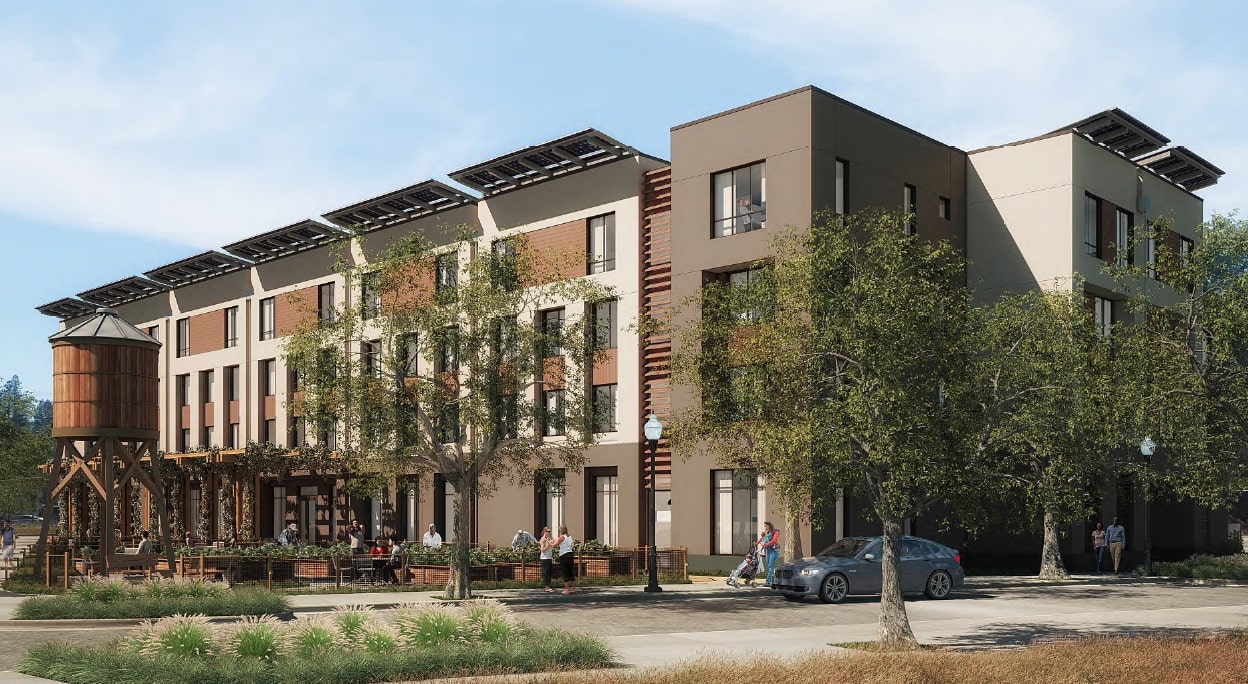 Our Affordable Housing design was approved in June. Pictured here.