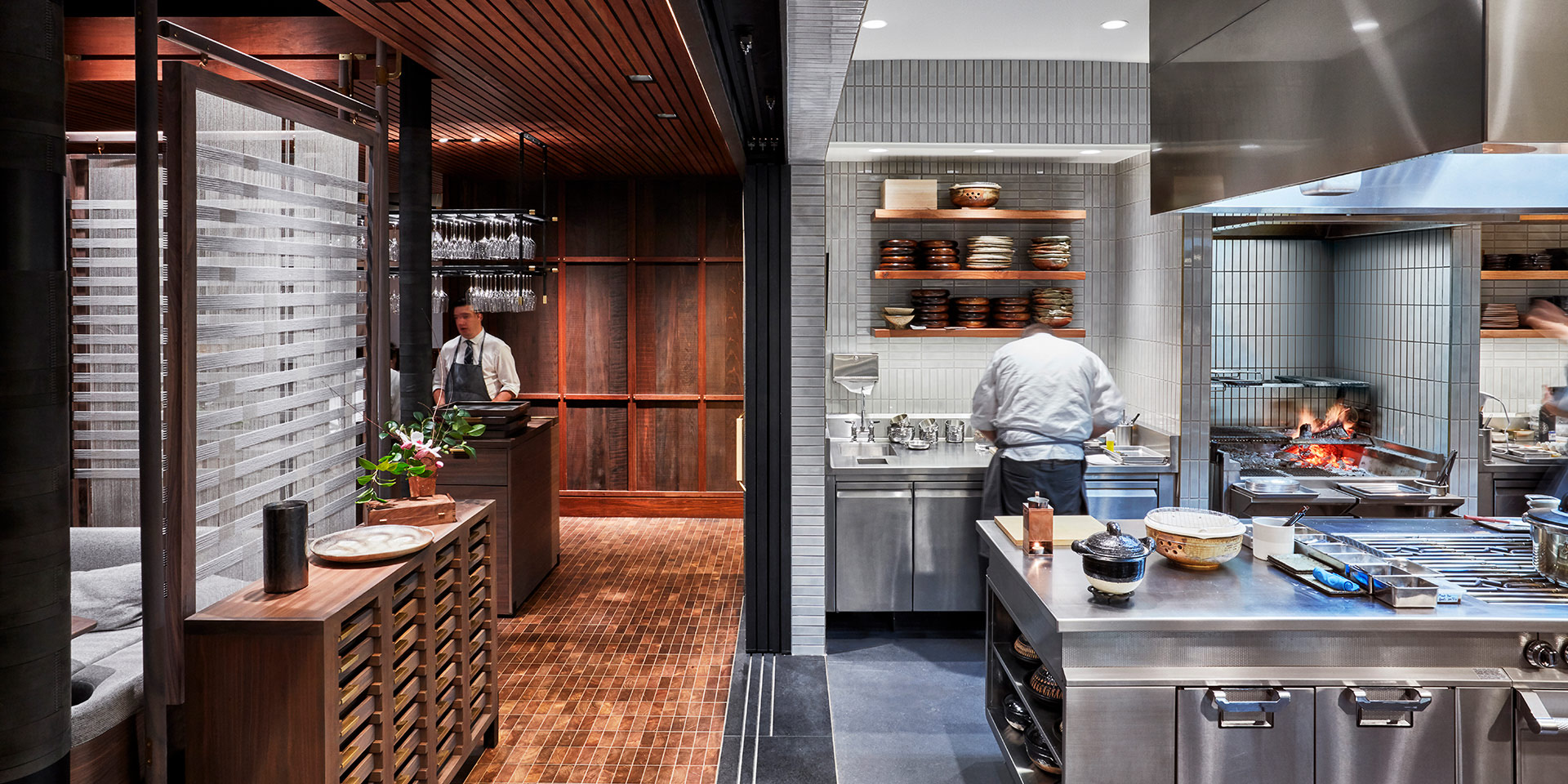 At Mill District we're big believers in the notion that great minds think alike. That's why we've brokered a one-of-a-kind strategic partnership with Healdsburg restaurant SingleThread, the only three-Michelin-starred restaurant in Sonoma County.
This partnership amplifies Mill District's connection to food and wine, and provides owners of select Mill District residences with opportunities to benefit from the genius behind this iconic culinary brand. Specifically, the new relationship comprises three main components:
*Kitchen design, function, and performance
*Wine discovery and curation
*Personalized experiences
On the design front, SingleThread Chef Kyle Connaughton (who's our spotlight this month) will collaborate with the architecture and interior design teams at Olson Kundig to optimize the food, wine, and entertainment functions of the residences including chef's kitchens and culinary gardens. For the Penthouses and Garden Homes, the SingleThread team will consult directly with homeowners during construction to incorporate personal elements into each home.
Connaughton said the partnership is an opportunity for him to apply years of expertise for the benefit of Mill District homeowners. "My favorite aspect of any kitchen is the way you can interact with your family and friends and guests while you're preparing a meal," he said. "Making kitchens more intimate, making it so that the person cooking can be part of the group—those are some ideas we'll be working on."
With regards to wine, SingleThread Wine Director Rusty Rastello will be available to meet with Mill District homeowners to assist in building wine collections and determine the best storage methods for the wine they procure. In particular, Rusty will work to optimize wine organization, and will provide individualized wine consultation, recommendations, and selections curated to individual tastes. As well as help select anything from glassware to wine tools to enhance your wine drinking experience.
Finally, SingleThread's Concierge team will provide Mill District homeowners with personalized itineraries and access to experiences not typically available to the public. These services will be available to buyers while their homes are under construction so they can become immersed and localized in the culture.
According to Greg Ashley, chief strategy officer for Replay Destinations, this relationship will make the Mill District experience even more valuable for homeowners.
"Our Strategic Collaboration with Chef Kyle Connaughton and the SingleThread team is another step in enhancing the design and living experience for buyers who will become residents of Mill District," Ashley said. "It is a privilege for us to have the team from SingleThread collaborating with us."