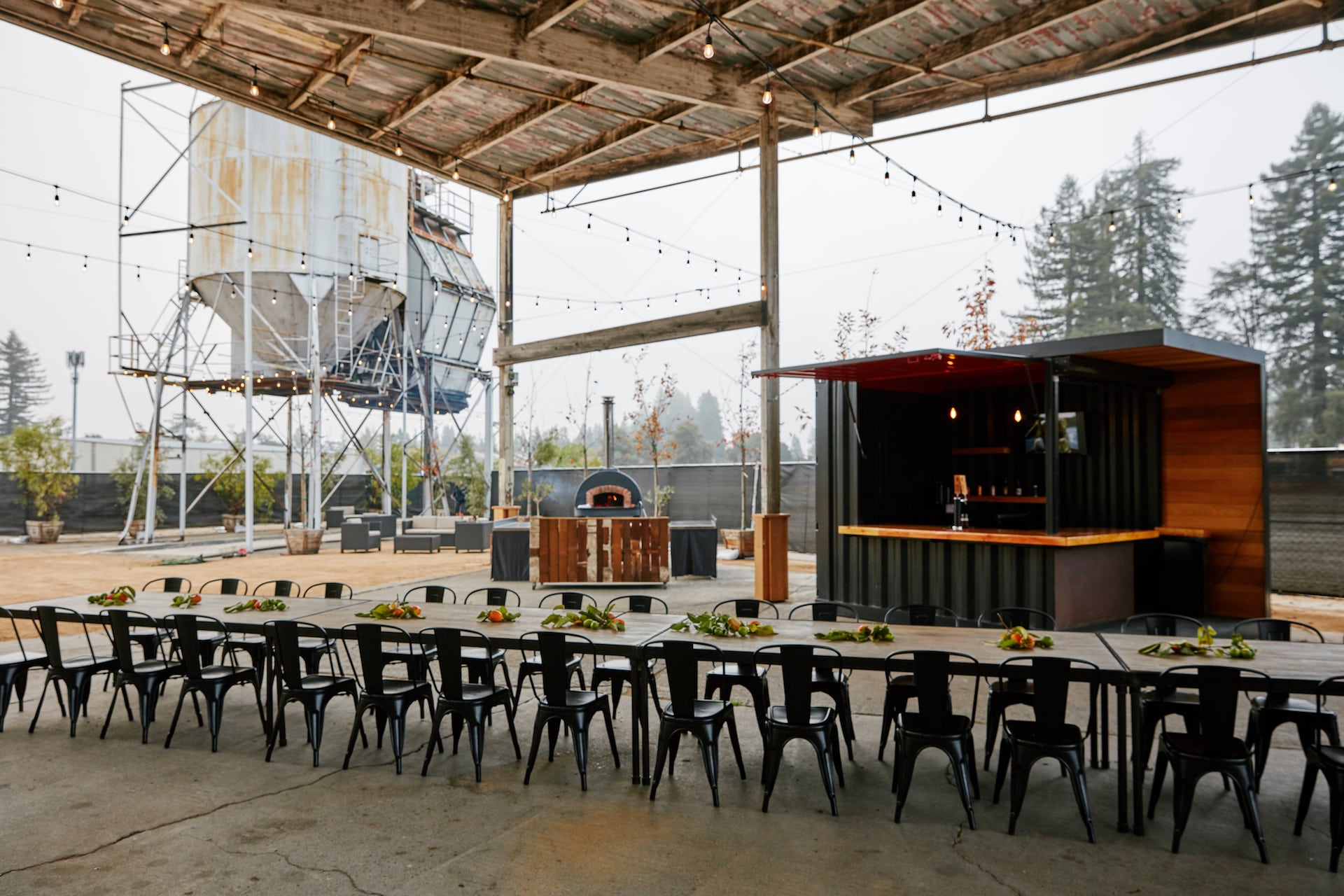 Mill District has two homes to celebrate this month—one online, and one at the site in downtown Healdsburg.
Online, we're pleased to announce that we've launched a new website. We invite you to check it out for up-to-date information on Mill District, new photography and updated information on our design team.
Here in Healdsburg, the new digs represent our by-appointment Sales Gallery opening soon. It's a prefabricated shipping container from Honomobo who specialize in modern, modular homes. For those of you who have joined us for an event in the past, it's made by the same company who made our Honomobar (see image below). If you take the time to visit their website (which is very cool), our Sales Gallery is their M1 model – and we are happy to say that ours is their first commercial project.
Our Gallery – which boasts a wall of windows– took six months to build. We're currently having it outfitted to create an immersive experience and as our project comes to life, visitors will be able to look out these windows and watch Mill District take shape. "The way we see it, it's not just about stopping by, going into the Sales Gallery, and then taking off—it's about coming, enjoying our space, playing a game of bocce, having food from our Mugnaini pizza oven, and enjoying a glass of wine from our outdoor bar. We want people to feel as comfortable when they visit as they will living here. We want it to feel like home…" says Sales Director Mike Brennan.
Stay tuned for more details on our new Sales Gallery and how to book an appointment, as well as information on our by-invitation-only reservation program.
Be sure and check out our new website at milldistricthealdsburg.com.