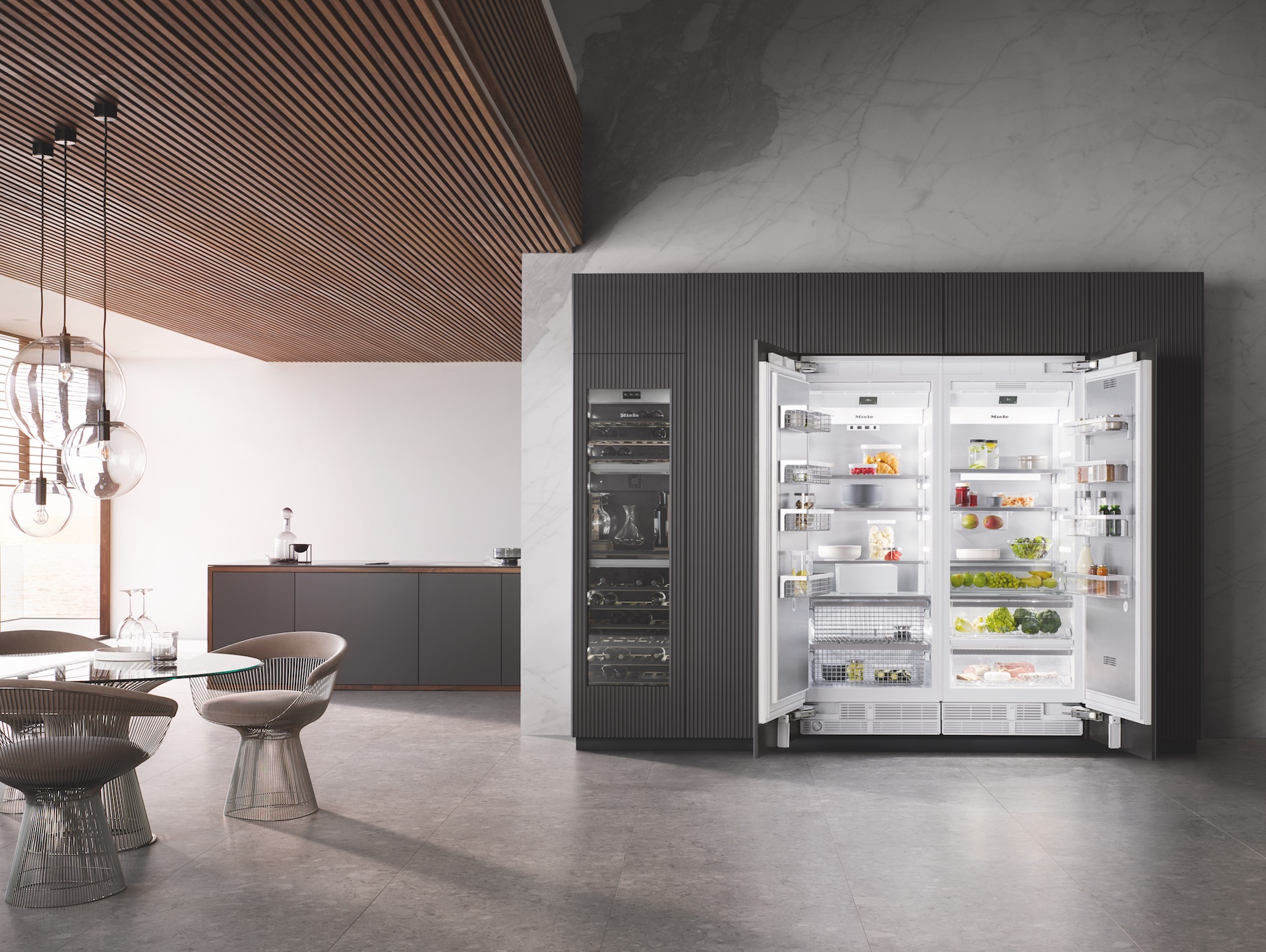 At Mill District, from day one we have been committed to work with only the very best to bring our vision to reality and to create a very special place for our buyers, guests and those who visit and live in Healdsburg. This has been demonstrated with partners like Olson Kundig as our architects, VITA for masterplanning and landscape, and the three-Michelin-starred SingleThread and Chef and owner Kyle Connaughton consulting on kitchen performance, wine storage and collecting, kitchen gardens and providing concierge services. These partners have helped us elevate Mill District and that will continue with our partnership with Miele.
Miele, a family-owned German company founded in 1899, is one of the world's leading manufacturers of premium appliances such as ovens, dishwashers, washing machines, and more. Our partner Kyle Connaughton from SingleThread, connected us with Miele; he is a chef ambassador for them.
Mike Brennan, Mill District's director of sales, said all of our partners share a common bond: a commitment to excellence and a passion for what we are creating at Mill District. "When you consider the creative minds behind everything we are doing at Mill District, I'm not sure homeowners can get anything better or more sophisticated than what they're going to get here," Mike said. "It's a real point of differentiation; something we're very proud of."
Miele is committed to innovation, and its German made appliances feature groundbreaking technology and a wealth of state-of-the-art features. In a world of continued connectivity and intricacy, the interfaces on Miele products remain simple yet highly functional and intuitive, ensuring they are easy to use and extraordinarily convenient for a superior user experience.
Miele also is committed to stellar craftsmanship and design—combining vision and sophisticated attention to detail in every product. Miele appliances are assembled with high standards and precision for unrivaled quality. They boast clean lines, excellent designs, and intuitive handling.
In our kitchens, Miele appliances fit right into the walls, providing convenience without in any way detracting from the décor. The goal: To cultivate elegance without sacrificing functionality at all.
Sustainability is just as important, and Miele shares our values here, too. Miele ensures energy efficiency and resource conservation both with finished products and production processes along the way. In Mill District homes, this means Miele appliances will minimize energy use, keeping costs and resource consumption low.
We are delighted and honored to be working with Miele on bringing Mill District to life, and look forward to working with them, Kyle, and others to deliver homeowners additional value through the partnerships we've forged.