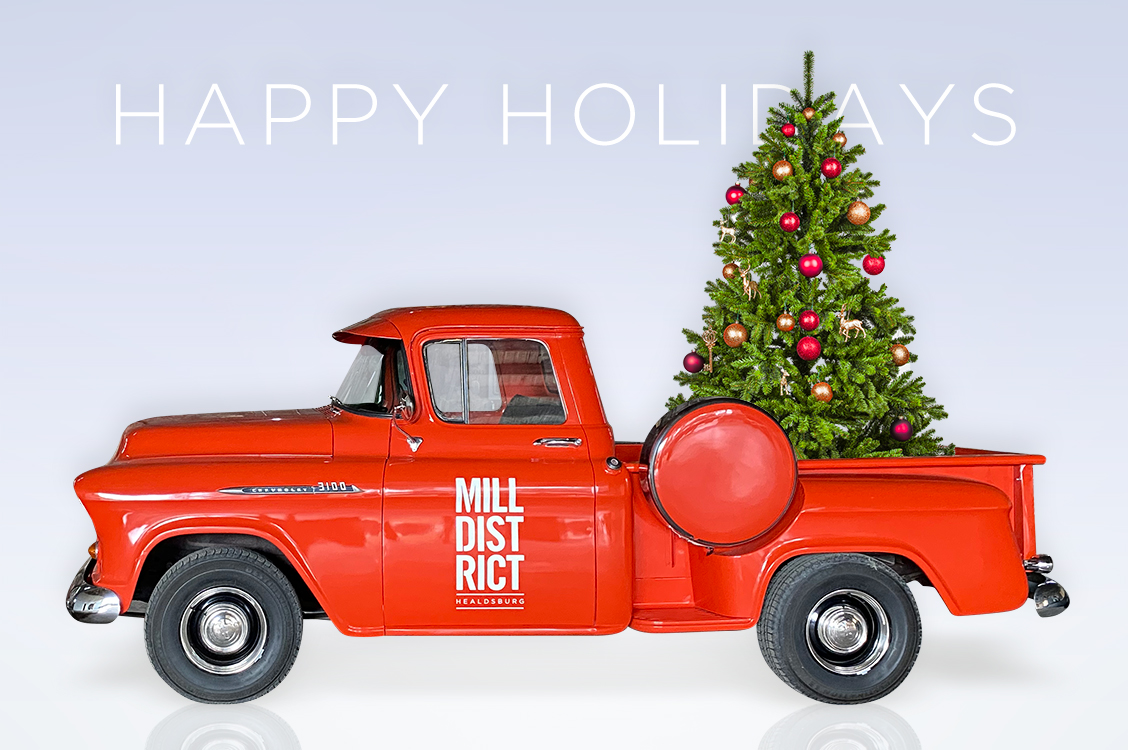 From the elation and excitement of launching our reservation program to the fear and frustration of the Covid-19 pandemic, 2020 was quite a year.
As everyone here in Healdsburg winds down for the holidays and looks forward to 2021, we thought it would be a good idea to look back at how we rose to meet the challenges of the last 12 months, and look ahead to what the future has in store.
First, the milestones from this past year.
No. 1 on our list: Inviting early buyers to be participate in our reservation program, which opened late summer. This is huge news for us as it culminates five years of planning and preparing for Healdsburg's newest neighborhood. We're delighted to have a limited number of people select and reserve their Mill District residence prior to our public marketing efforts starting in late January.
Other highwater marks in 2020 was the opening of our sales gallery (by appointment only), the launch of our virtual experiences, and the emergence of our sustainability goals. And possibly the best news of all – lining up all of the necessary permits and approvals from the city to begin construction early next year!
"Considering what has been happening around us, we made tremendous progress in 2020," said Sales Director Mike Brennan. "I'm proud to be a part of this team."
Looking forward to 2021, Mill District is gearing up for more big news.
First and most immediately on our list for the New Year: groundbreaking. According to Jim Hall, director of design and construction, groundbreaking will start on infrastructure soon, and then on other parts of the site in the spring.
We will finalize our early residence reservations prior to unveiling our homes to the public, activate our Velo Club programming (as best we can with Covid-19 precautions and a county-wide shelter-in-place order), and share who we will work with as a hotel partner at Mill District.
In short, 2020 was a great year for Mill District despite the circumstances, and 2021 is sure to be even better.
We wish you and your loved ones a happy and safe holiday season, and we look forward to sharing more of our story with you in the months ahead.