RENDERINGS SPOTLIGHT TWO OF HEALDSBURG'S FINEST: AN ARTIST AND A DESIGNER
There are a lot of reasons we're excited about our new renderings, but one at the top of the list is, quite simply, the art from Healdsburg-based artist, Alexander Harris and designer, SkLO.
Together, these makers represent some of Healdsburg's finest creative genius. Harris, who goes by the name A3L3XZAND3R, is one half of The Harris Gallery on Healdsburg Avenue in the heart of downtown, and is a painter famous for his abstracts and cloudscapes. SkLO, located on West Matheson just east of Highway 101, is a design and manufacturing company that specializes in Czech blown glass.
Our renderings show their pieces at their best. A3L3XZAND3R's artwork hangs on the walls of our Signature Residences, complimenting beautiful views of the park to the west or Fitch Mountain to the northeast. He is pictured here in his studio.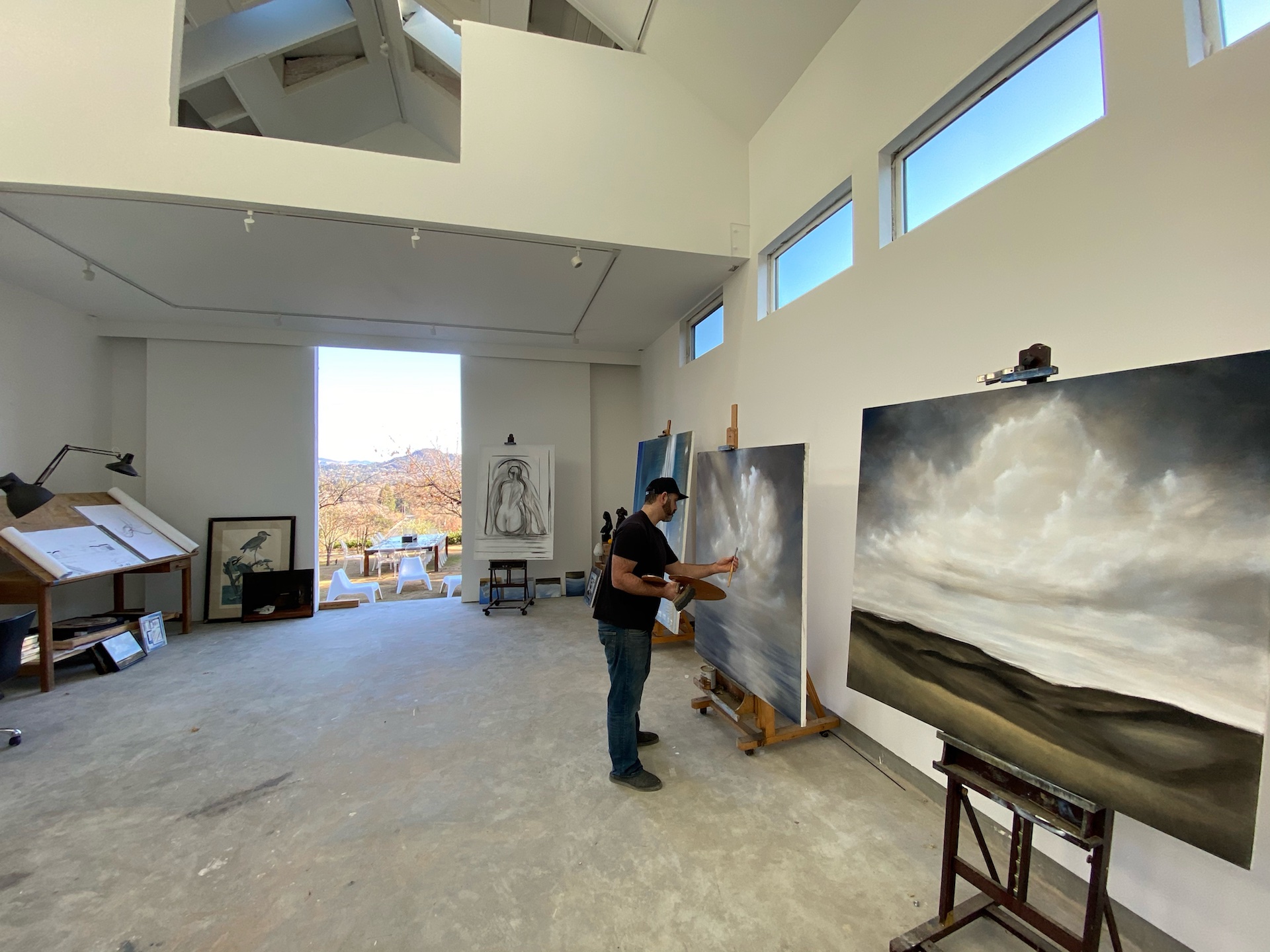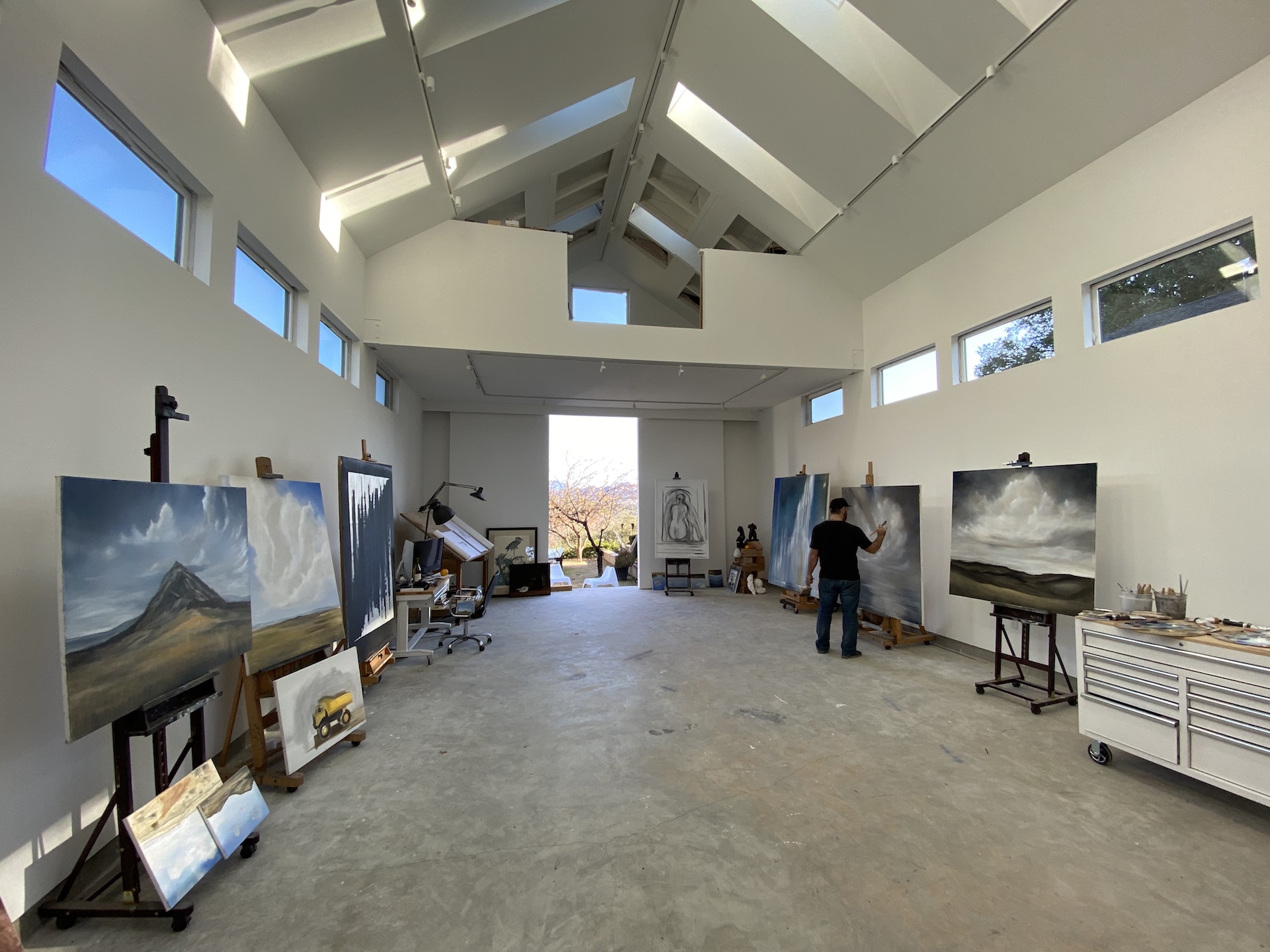 SkLO, which has achieved international fame for incorporating the Czech blown glass into decor and light fixtures, has contributed colorful and elegant glass objects to the renderings.
We have profiled SkLO in the Sawflier previously (see some of their latest and greatest below!) and look forward to profiling Harris in a future issue. For now, enjoy the details, and know that even in our renderings, we're supporting Healdsburg talent.