FITNESS AS LIFE
Yes, Laura King likes drinking wine. But when the 38-year-old really thinks about what she loves most about Sonoma County, she doesn't think of it as Wine Country. She thinks of it as "Ride Country."
King has always associated Sonoma County with some of the best cycling in the world. Considering that she's a former triathlete and pro-cyclist, and happens to be married to professional cyclist Ted King, her assessment is packed with perspective. "This place just feels like home to me," she said. "The riding is a huge part of that."
Laura Cameron King has been cycling the roads of North County for a decade. As a child growing up in the Seattle area, she was always drawn to the idea of California sunshine. Finally, at age 28, she got her chance to come down and experience it first-hand as a sales representative for Powerbar. From Powerbar she went to work for Gu Energy Labs. A career in sports nutrition was born.
Before King started selling these products; she was using them. Between 2003 and 2011 she ran dozens of triathlons, as well as four Ironman competitions, including the World Championships in Hawaii.
It was on a ride in Sonoma County in 2014 that she met her husband—fittingly, they rode King Ridge. Since then, Laura King has set her sights on other ventures. She and Ted founded Rooted Vermont, an annual gravel race through their primary homeland of northern Vermont—a race that is presented by their own sports nutrition product, maple syrup-based UnTapped.
In conjunction with this event, Laura runs a related women's retreat that amounts to a free weekend clinic to teach women cyclists how to ride on gravel. She said she's proud to put in the effort to get more women into the sport.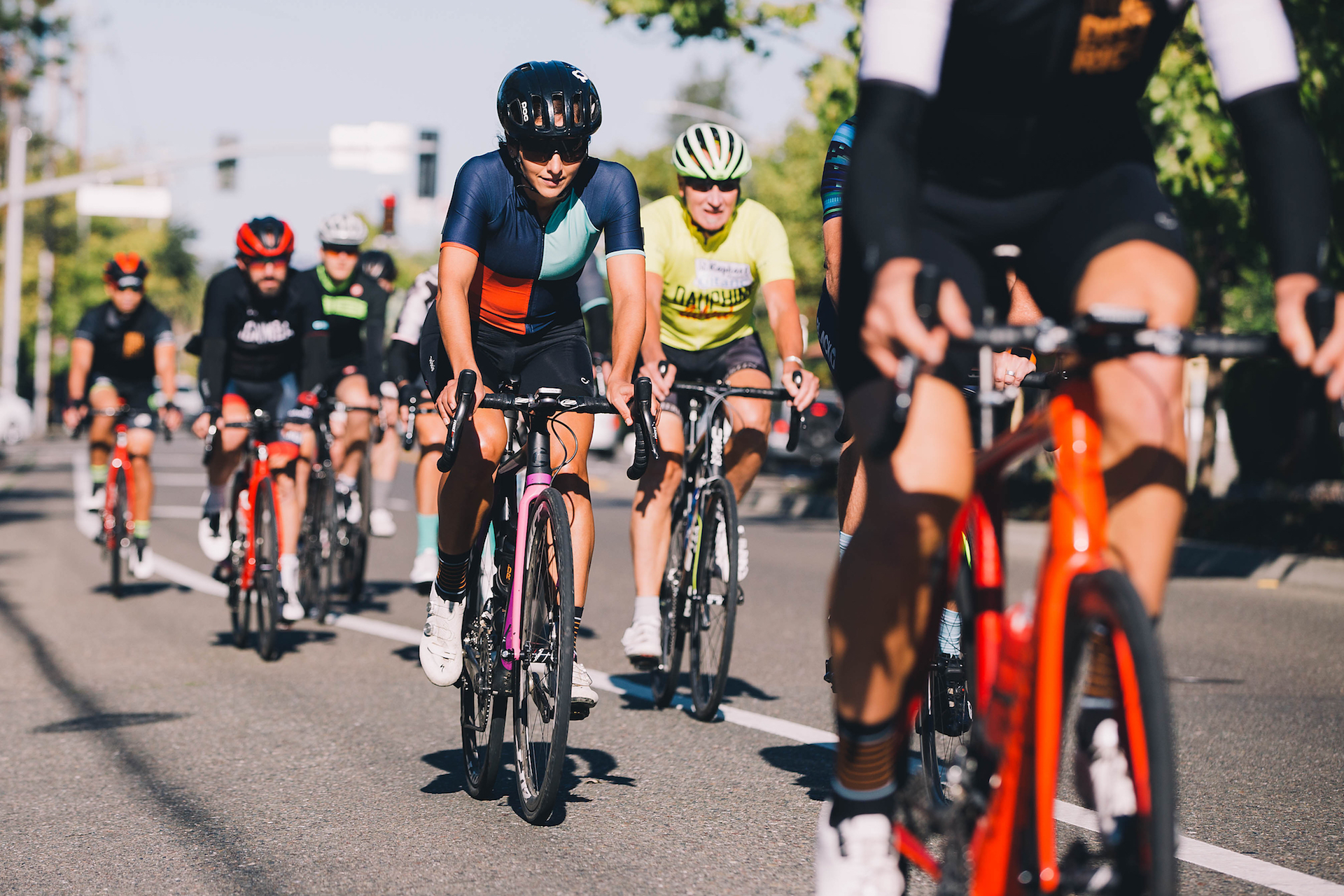 "It's so important to me to see women better represented in cycling," she said. "This is a major mission of mine. Anything I can do to get registration for Rooted to be 50/50. Women don't just want to 'Pink it and shrink it,' as people say. They want to be an equal part of the racing and an equal part of the marketing. I more than get behind it–they should be an equal part of the racing and marketing and deserve it. I have made it a part of my mission to effect change in that regard."
Laura also has been instrumental in managing the Mill District Velo Club, and has become as much of a fixture around the Mill District neighborhood as Ted. For her, it's the perfect culmination for a lifelong love of both cycling and Sonoma County.
"There's nothing like being here [in Sonoma County], riding world-class roads, eating amazing food and drinking incredible wine," she said of Ride Country. "It's the ultimate cyclist trifecta to be able to combine those things. A dream scenario. We're lucky we get to do it all the time and call it work."