Building a Better Future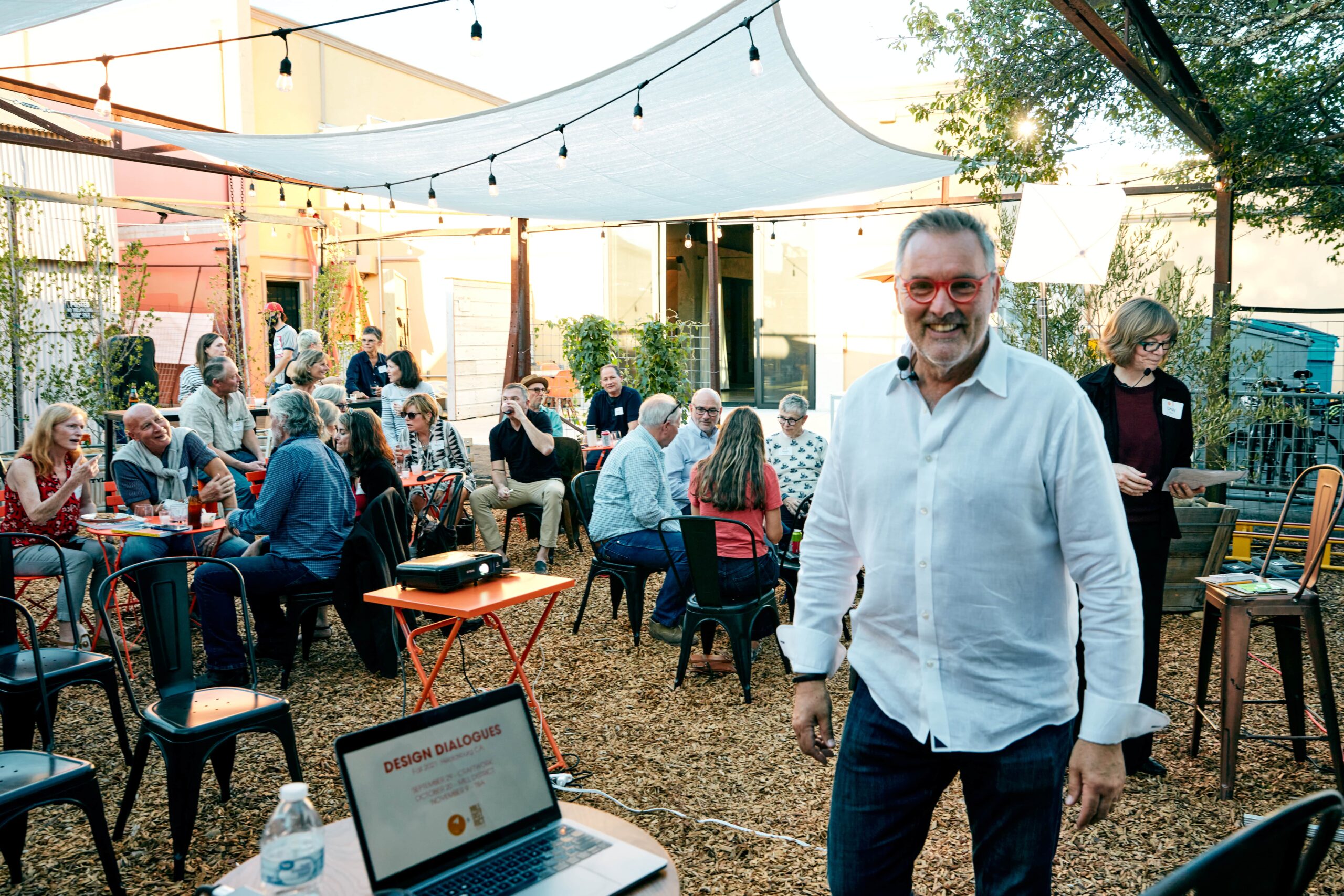 Few Healdsburg residents have innovated more in Northern Sonoma County than Jim Heid.
Heid (pronounced "hide") is the mastermind behind CraftWork, our local co-working space and co-partner for Design Dialogues 2. He also designed and built RiverHouse, a klatch of homes overlooking the Russian River out near Memorial Bridge. See image below. Photos: Kim Carroll
He's even in on the effort to revivify the Sonoma Development Center in Glen Ellen.
Heid has made a whole career of design and development. As founder and president of a firm named CRAFT Development, Heid works with cities of varying size to investigate how they can craft places that are intentional and also provide a sense of place.
"I call it 'small incremental development,'" Heid said recently. "The way of the future."
This concept is a big deal for Heid, who has become a guru in the world of real estate and commercial development. His 2021 book, "Building Small: A Toolkit for Real Estate Entrepreneurs, Civic Leaders, and Great Communities," is a must-read on the subject.
The way he sees it, small-scale, incremental real estate development helps create more authentic places, acts as a magnet for new investment, helps attract talent-based employment, all while fostering a more resilient local economy. This, in turn, helps communities better differentiate themselves when seeking new investment in an increasingly competitive landscape.
You don't have to read Heid's book to soak up his point of view; the native of Albany, New York, delivered a similar message in an 8-minute speech during a TEDxSonomaCounty event earlier this year. What's more, over the last decade, he has delivered 17 workshops around the country to cities interested in incremental growth.
Healdsburg was one of the spots Heid gave a workshop. He'll give another one in Nashville this fall.
Heid also soon will launch a coaching program for small developers.
Given his expertise and experience, Heid was eager to support Mill District when we decided to build a neighborhood in Healdsburg. His reviews continue to inspire us.
"[Mill District] has done an amazing job of coming to town, listening to the community, and elevating our expectations of what we could be," he said. "They get it, which isn't something you can say about every development firm at all."