LOCAL PARTNERS, DOING GOOD
At a time when normal life in Wine Country has been turned upside down, it's important to celebrate those partners and organizations that are working to make reality more palatable and helping those that need it most during this time. Here, in no particular order, are some of our neighbors doing things we admire.
Costeaux Bakery CEO Will Seppi earlier this month launched the Costeaux Knead Program, which will bake up to 20,000 loaves of bread a month for those in need. The bakery will cover the cost of the first 2,500 loaves. To help fund the remainder, Seppi is seeking a $5 donation for each additional loaf or simply buy a loaf and he'll match. The bread is going to Sonoma Family Meal and The Redwood Empire Food Bank which is including it in its boxes of food.
The Sonoma County Vintners Foundation in April introduced a $1.2-million aid program for Sonoma County. The program comprises two parts: the new Winery and Restaurant Employee Assistance fund and the annual distribution of Community Grants to support more than 80 other nonprofits. The group also donated $145,000 to Corazón Healdsburg and other area charities.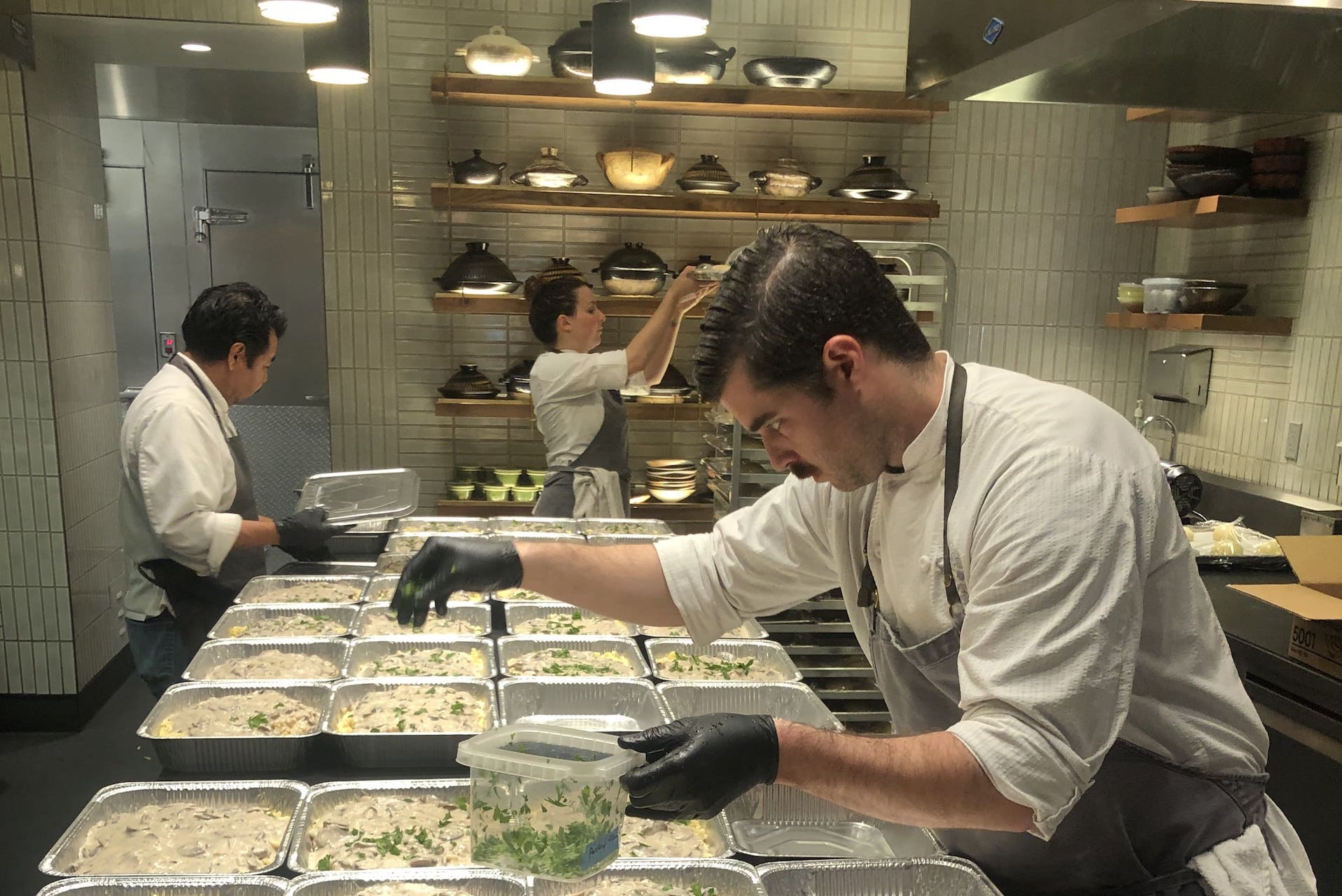 SingleThread (pictured above) – a three-star Michelin restaurant in downtown Healdsburg – announced in late March that it will begin producing 200 meals a day for local families in need. They are working in collaboration with Sonoma Family Meal and support efforts to get meals out through nonprofits including Corazón Healdsburg, Sloan Emergency Women's Shelter, Graton Day Labor Center, and Council on Aging. Zach Dorman, director of events and strategic partnerships at SingleThread notes "We couldn't do it without the incredible support of a number of local wineries, families, and individuals who have generously donated."
The nonprofit Sonoma Family Meal emerged from the 2017 Tubbs Fire with a clear mission: To become Sonoma County's emergency food network. During the Coronavirus pandemic, Sonoma Family Meal is teaming with Jordan Winery and the John Jordan Foundation, which donated $150,000 and is matching donations up to the same amount.
It's also worth noting that the Sonoma County Library has expanded and strengthened its online offerings so Sonoma County residents can have access to free resources and materials while physical buildings are closed.