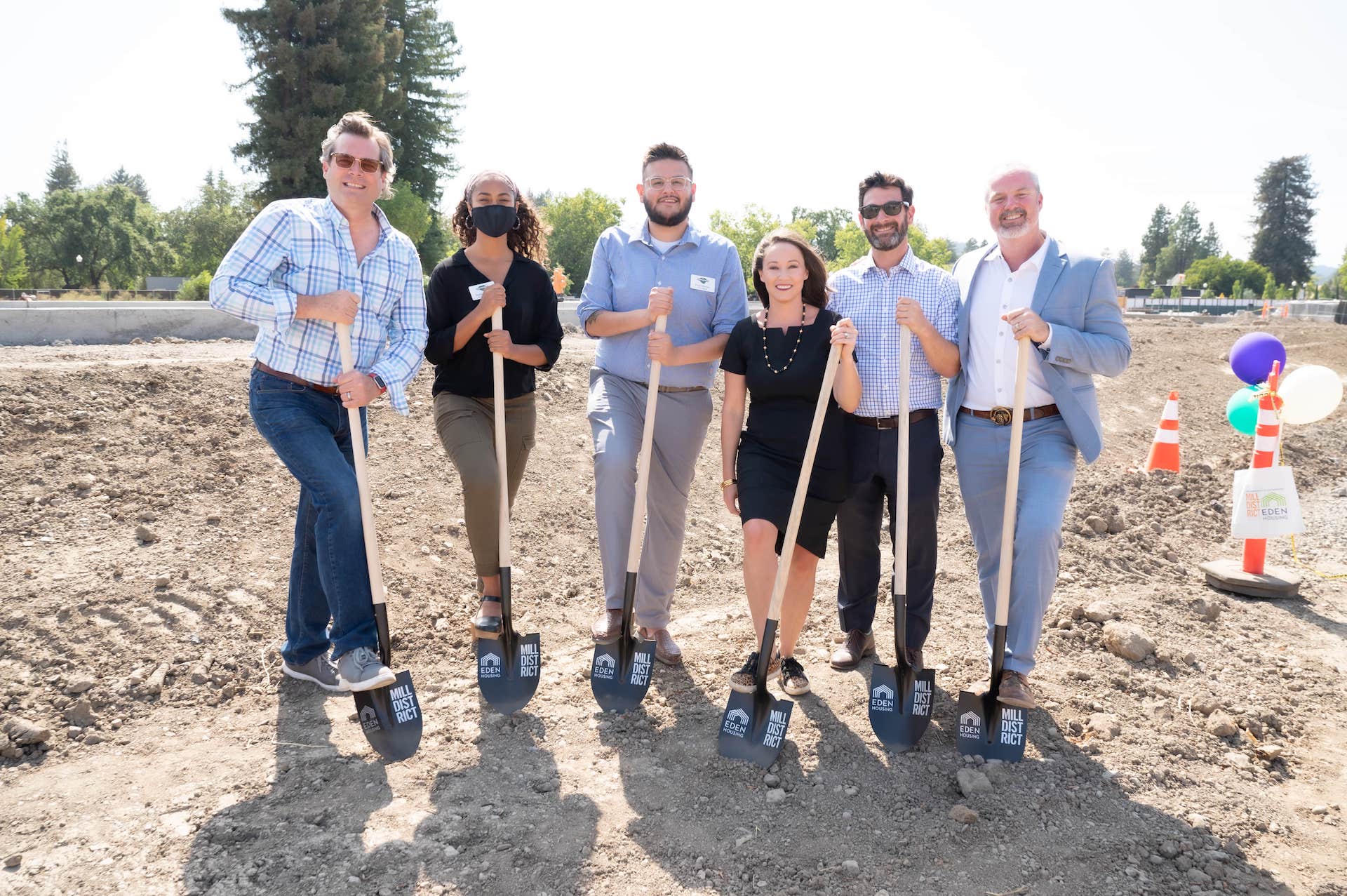 We here at Mill District always love a good party, and our small groundbreaking gathering for our community housing July 19 was a great excuse to celebrate a cement foundation and throw some dirt in the air (literally). This gathering, which heralded the official kickoff of The Exchange, brought together representatives from all our community members, as well as city officials.
"This is another big step forward for our project and the city," said Dave Hill, our managing director. "The Exchange represents our commitment to making sure that Mill District includes residences for people who expect to live and work right here in our community. It's an important part of what we're building."
Senior Construction Manager Gregg Jennings added the frame for The Exchange should start going up later this summer. Elsewhere on and around the site, the beat goes on. The sidewalks along our side (the east side) of Healdsburg Avenue are finished, and we're in the process of repaving the roadway as the last phase of our work out there.
Inside the site, crews are working to build what's called a "joint trench" that will run alongside Sawmill Circle from Healdsburg Avenue all the way to The Exchange. As Jennings explained it, this trench is essentially conduit that will run all the dry infrastructure (cable, gas, electric, communications) from the main access point throughout the Mill District neighborhood. He added that once the trench has been laid, crews can install the Silva Cell sidewalks over the top (we'll be writing about this more in a future blog).
"We'll fit in more pieces of the puzzle between now and the end of the year," he said, noting that some landscaping could be coming in by December, as well. "It's going to look a lot different, really soon."