The Park and Heritage Redwoods
Fifteen heritage redwoods frame the park, standing stoically as gentle giants that provide shade for future generations. As a former lumberyard that milled quality products for decades, the heritage site will continue to be a recognized part of the town's identity. Nu Forest milled some of our robust architectural elements before relocating to their new site.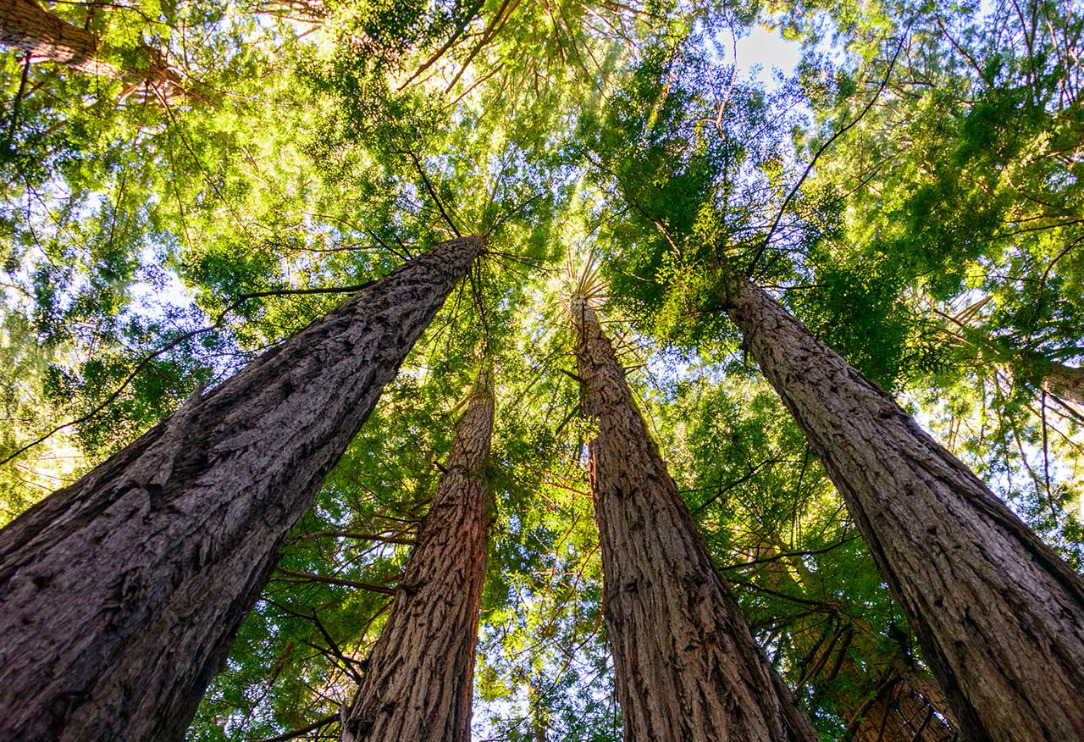 STEPS TO HEALDBSURG'S OFFERINGS
Mill District is moments away from the many vibrant galleries, bars, tasting rooms, shops and restaurants in downtown Healdsburg. Picturesque and tranquil, the town's unique aesthetic juxtaposes turn-of-the-century architecture with innovative, world-class design. Each of these distinct threads weaves together in a story that could unfold nowhere else.
Restaurants
Tasting Rooms & Bars
Mill District Amenities
Mill District is a balance of rustic sophistication, luxury residences, a boutique hotel and lifestyle amenities.
A 10-Acre Garden
Vita Landscape Architects connects the old-growth redwoods with eight planting zones and public art, weaving character through every corner of the site. Cobblestones pathways connect the park with pocket orchards, citrus groves and fruit trees.